Tailgating Season is ready to kick off for the year; these recipes are great for all ages. Check out Fun Town RVs selection of great recipes for your next tailgate!
Air Fryer Coconut Shrimp
Ingredients:
1/2 cup of all-purpose flour
1.5 tsp ground black pepper
2 large eggs
2/3 cup unsweetened flaked coconut
1/3 Panko bread crumbs
12 oz uncooked shrimp, peeled and deveined
cooking spray
1/2 tsp kosher salt, divided
1/4 cup honey
1/4 cup lime juice
1 serrano chile pepper, thinly sliced
2 tsp chopped cilantro
Direction:
In three separate dishes, stir flour and pepper in a container, lightly beat eggs, and mix coconut and panko.
Dredge the shrimp in flour, and shake off the extra. Dip in egg while allowing extra to drip off. Then dredge in coconut to adhere, and coat with cooking spray.
Preheat the air fryer to 400 degrees; place shrimp and cook for 3 minutes. Turn over, cook for 3 minutes, and sprinkle salt on them.
Pizza Pinwheels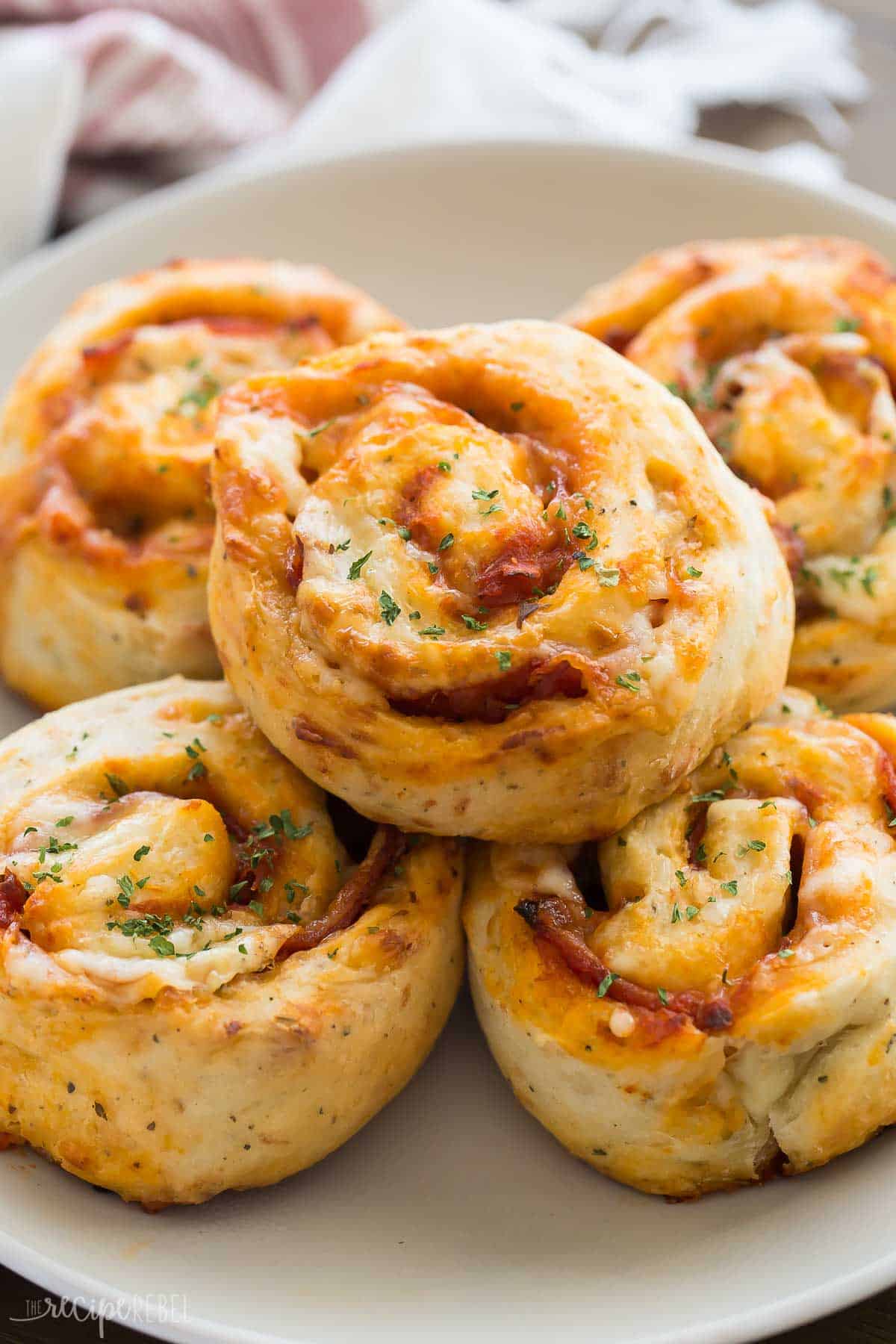 Ingredients:
1 can of crescent rolls
2 cups of shredded mozzarella cheese
24 pepperoni slices
1 can of pizza sauce
Directions:
preheat the oven to 375 degrees
on a baking sheet, change the crescent roll triangles into rectangles by combining them.
layer them with pepperoni and mozzarella cheese
roll tightly and slice to desired thickness
bake in the oven until golden brown for around 12 minutes
serve with pizza or your favorite sauce
Bisquick Sausage Balls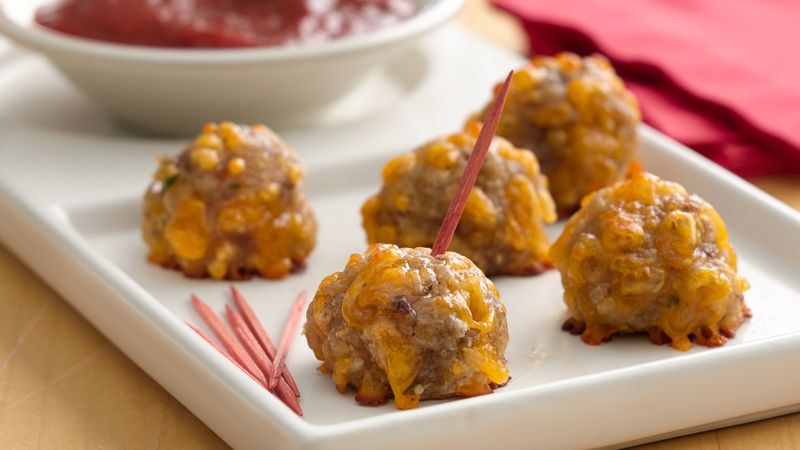 Ingredients:
6 cups of pancake mix
2 lbs shredded cheddar cheese
1 lb of your choosing sausage and another kind of sausage, room temperature
Directions:
Preheat the oven to 300 degrees, grease the baking sheet
Mix the pancake mix, chees, and both types of sausages in a large bowl
Roll the mixture into golf ball-sized balls; arrange on a sheet
Bake in the oven until meatballs for about 25-30 minutes
Air Fryer Stuffed Mushrooms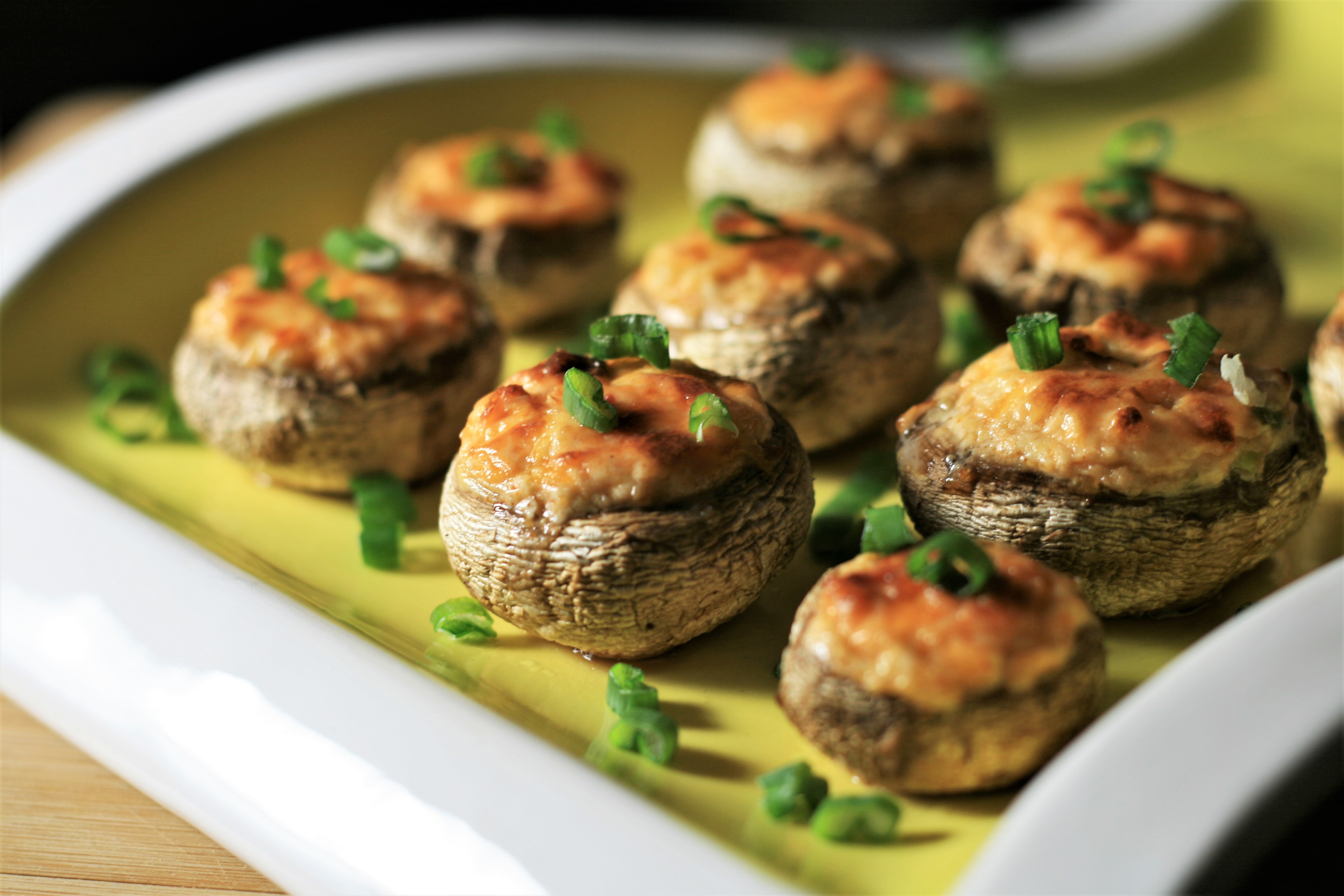 Ingredients:
1 oz whole white button mushrooms
2 scallions
4 oz cream cheese
1/4 cup finely shredded sharp cheddar cheese
1/4 tsp ground paprika
1 pinch salt
Cooking spray
Directions:
With a damp cloth, clean the mushrooms while removing the stems.
Mince the white and green parts of the scallion while separating them
Preheat the air fryer to 360 degrees
Combine the cheese, white parts of the scallion, paprika, and salt into a bowl. fill the mushroom with the mixture
Spray the air fry baskets with cooking spray, then place the mushrooms evenly spaced
Cook mushrooms until lightly browned for about 8 minutes
Sprinkle with green scallions, then let cool before serving
Baked Zucchini Fries
Ingredients:
Cooking spray
1/2 cup of bread crumbs
1/4 grated parmesan cheese
2 eggs, beaten
3 zucchinis with ends trimmed off cut into smaller pieces
Directions:
Preheat the oven to 425 degrees. Line a baking sheet with aluminum foil and spray with cooking spray.
Stir bread crumbs and parmesan cheese together in a bowl. Whisk eggs in a separate bowl
Dip zucchini in egg mixture and allow excess to drip off, roll in bread crumb mixture, bake zucchini in oven, turning them over once to around 20-24 minutes
Stay tuned to Fun Town RV's blog for more tailgating recipes. Contact us or come into your local Fun Town RV, and we'll help you find the next RV of your dreams!