RV BODY SHOP & COLLSION REPAIR OF DALLAS-FORT WORTH
Fun Town RV's Body Shop is ready for anything! The RV Body Shop can repair collision damage, repaint your unit, and do roof repair! They'll be able to get your RV back on the road for the summer.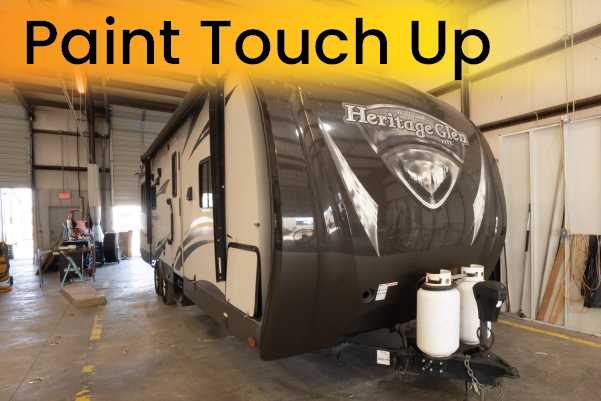 Fun Town has certified technicians who can get your RV up and ready for years. These certified service technicians can do all sorts of work for your RV: repair metal siding, fix water damage, insurance work, and more! Our techs are trained to service any RV you bring: travel trailer aluminum and fiberglass, toy hauler travel trailer and fifth wheel, fifth wheels, destination trailer, pop-up campers, and motorhomes! You didn't even have to initially purchase your RV from us to experience Fun Town RV quality, reliable service.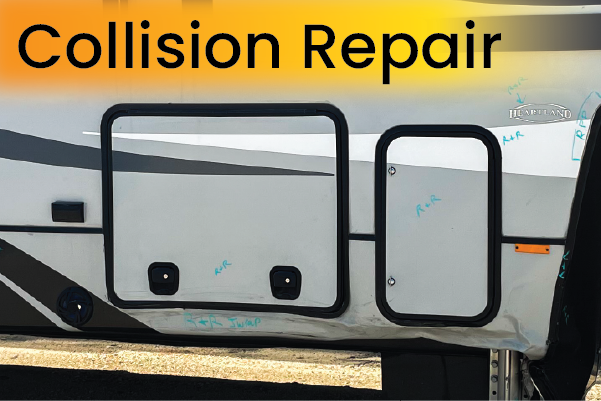 Our service center, located at our Mega Center in Cleburne, Texas, is equipped with a state-of-the-art, sterile paint booth that will make people's heads turn with a new paint job. Along with our paint touch-up bay, they'll be able to fix nicks and scratches on repaired parts of your RV.
Since anyone can get their RV serviced by Fun Town RV, we also work with most major insurance providers! We want to help you get you back on the road and fix the damage that occurred during accidents, water damage, and normal wear and tear!
We at Fun Town RV are excited to help you find the RV of your dream; the fun starts here! If you want to bring in your RV today, check out our RV Body Shop Page and fill out the form for a free quote. We'll get in touch to help you figure out what we can do to help. If you're also in the market for a new RV, come in and check out our selection of campers! If you want to know more about Fun Town, contact us today!